Wildflowers
Chamber Presents, October 2019.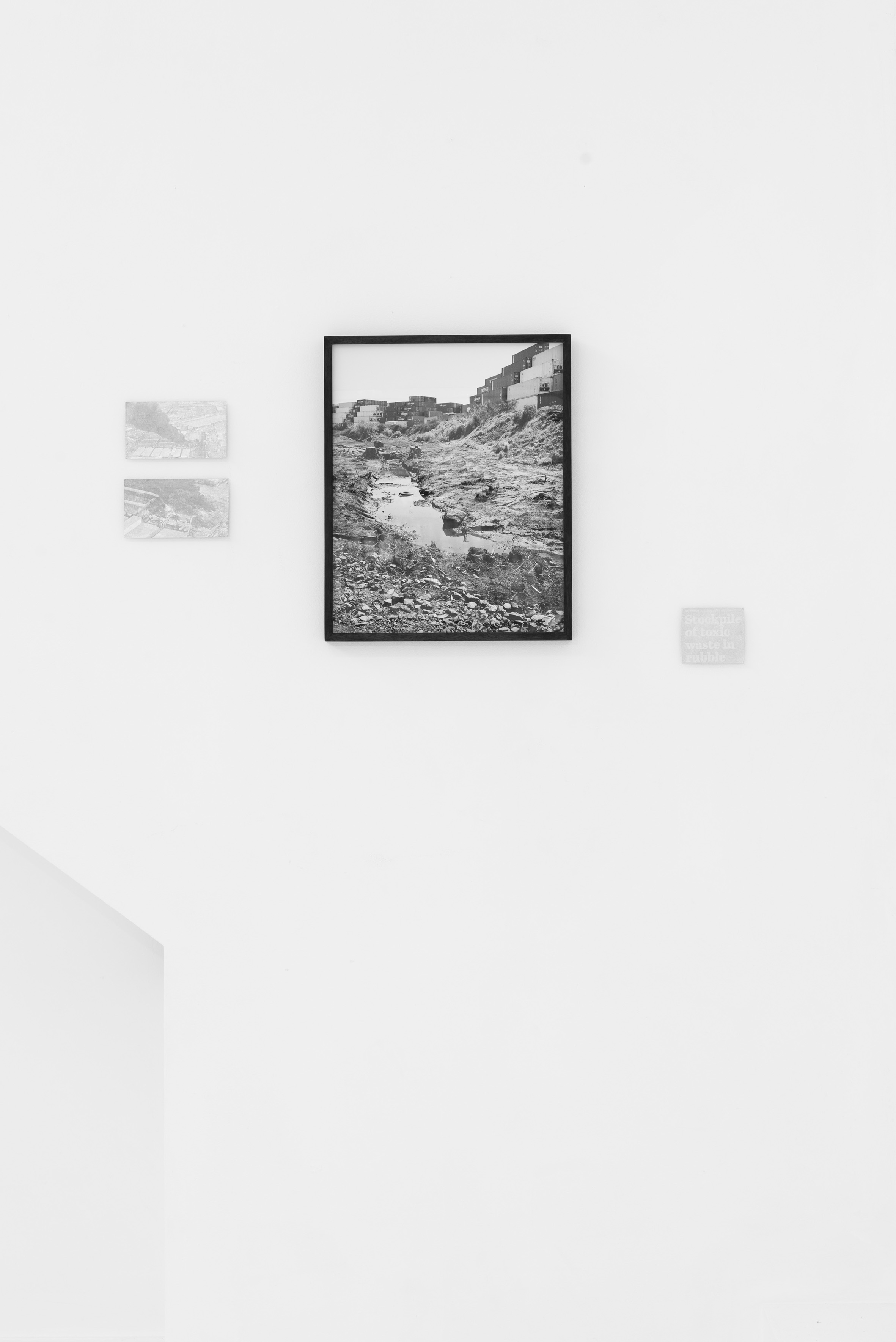 Part of a group show of photographic work by Mac Lawrence, Aaron Claringbold & Rebecca McCauley, held at Chamber Presents, Brunswick.

On 30 August 2018 one of the worst chemical fires in Melbourne in decades broke out in Tottenham, on the land of the Marin balluk people. The out of control blaze, caused by illegal chemical dumping, lasted for weeks and ran directly into Stony Creek, which the property borders. Chemical runoff included acetone, oxyacetylene, benzene and methylethylketone, some of which are key ingredients in the production of methamphetamine. Fourteen months later the EPA estimated up to 10 million litres of toxic waste were still present on the site. The images I included in this show were a combination of acetone transfers on aluminium, adhesive, and inkjet prints; shot on site alongside grabs from related newspaper articles and footage.




(After Wildflowers by Ali Cobby Eckermann).


Image documentation by Aaron Claringbold