STRAY VOLTAGE
KINGS Artist Run, June 2021 – February 2023.


Domesticus Venus, Victoria Pham, STRAY VOLTAGE commission, August 2022

From June 2021 – February 2023 Aaron Claringbold and I ran STRAY VOLTAGE, KINGS Artist Run's video program. This included monthly screenings in the gallery concurrent to the exhibition program, as well as commissions of new work by Melody Paloma and Victoria Pham, and a series of public programs which partnered with like-minded, artist-led moving image platforms Dogmilk, recess and Prototype. Looking to the potential that exists between seemingly incompatible ideas, STRAY VOLTAGE premised an experimental program of critically engaged moving image works, with a focus on artists in the Global South. Local, national and international artists included:

COMMISSIONS:
- Kitsch Sites, Melody Paloma
- Domesticus Venus, Victoria Pham
LISTEN ︎︎︎ Victoria Pham in conversation with Isabella Hone-Saunders

SCREENING NIGHTS HOSTED WITH:
- Dogmilk x Minikino, featuring works by Muhammad Heri Fadli, Riar Rizaldi, Olivia Griselda, Azalia Muchransyah, Ezra Cecio, & I Putu Oka Sudarsana
- recess x Electric Eel films, featuring works by Anocha Suwichakornpong & Tulapop Saenjaroen
- PROTOTYPE: Portrait of Place, featuring works by Leyla Stevens, Katie Mitchell & Sari Braithwaite, Tiyan Baker, Sam Smith, & Robert McDougall

MONTH LONG SCREENINGS:
- Hard As You Can, Tiyan Baker
- The Gardens, Giles Fielke & Paddy Hay
- Fell, Yaseera Moosa, Mitchell Pollard, Julia Quirk & Thandi Lane
- Snake Mistake, Alex Hobba and Chunxiao Qu
- Wa'anak Witu Watu, Natasha Tontey
- water sleep II Akaike river under Xizang Road, Su Yu Hsin
- The Crying Room, Marcus Ian McKenzie
- Death is in Her Sunday Nights' Dreams, Cristea Zhao
- I've Been Lookin' For You Lonestar… Jack Caddy & Grace Connors
- Carrying a stone in each eye, Anatol Pitt
- A Long Distance Relationship, Talia Smith
- Swimming Yesterday, Damian Kane, Louis Mitchell & Brad Steadman


Dogmilk x Minikino screening, November 2022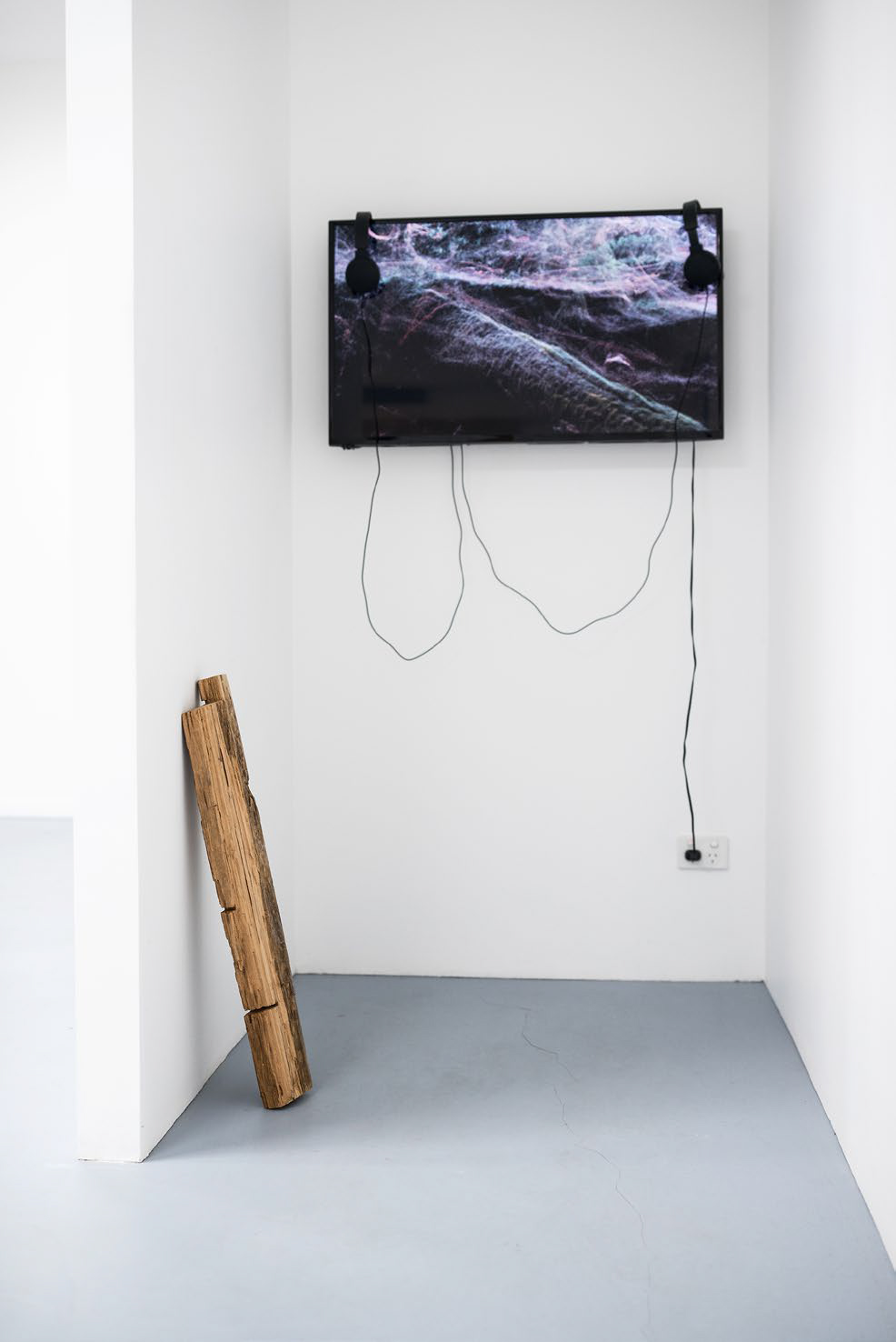 Fell, Yaseera Moosa, Mitchell Pollard, Julia Quirk & Thandi Lane, July 2022


Wa'anak Witu Watu, Natasha Tontey, May 2022 (showing alongside Dani Reynolds, foreground, & Mark Mailler, background)

Established in 2003, KINGS Artist Run provides a location for contemporary art practice, supporting distinctive experimental projects by artists at all stages of their careers. In 2022 STRAY VOLTAGE was funded through the City of Melbourne's Annual Arts Grants Program.
Documentation by Aaron Claringbold.